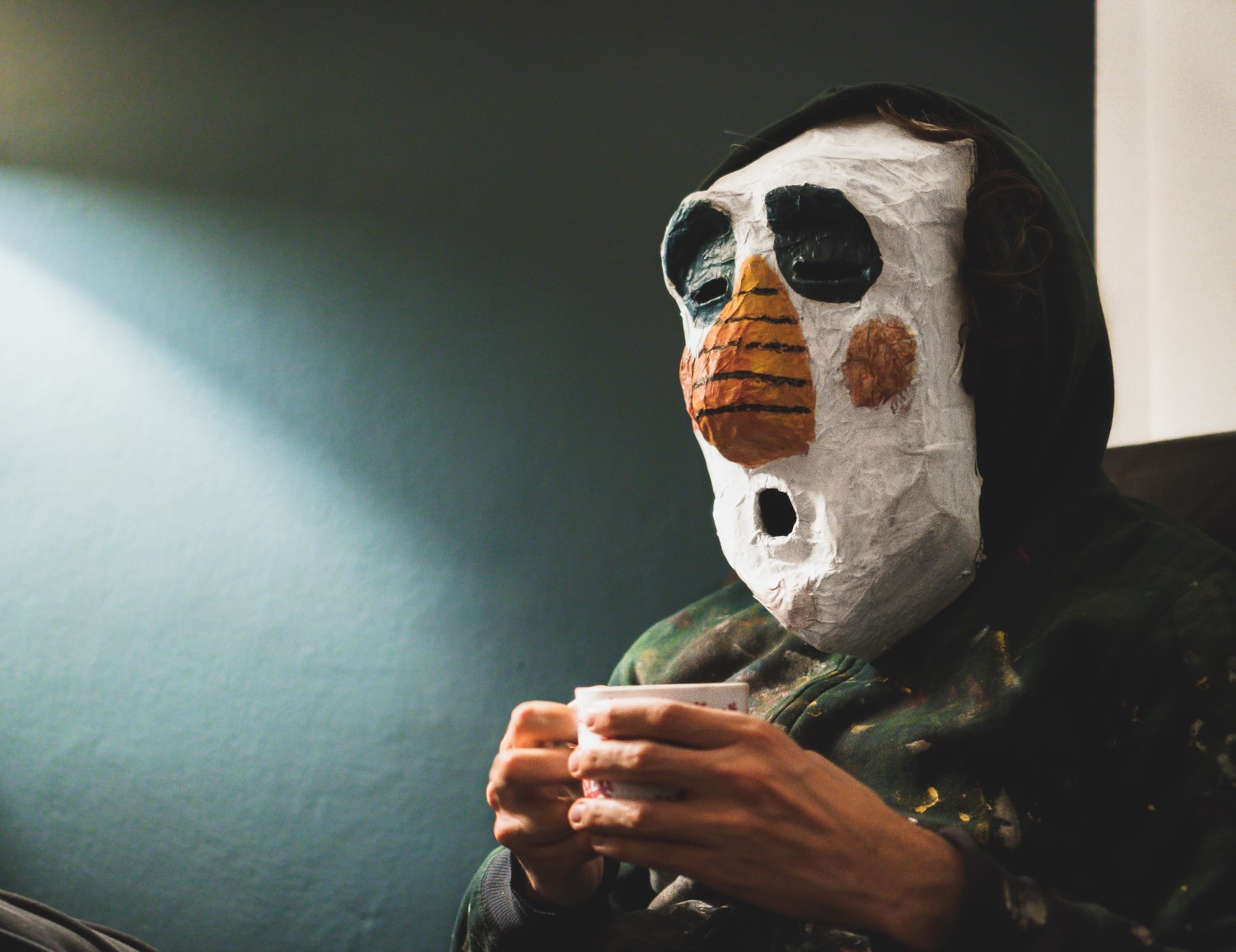 Alessandro Giorgi (b. 1989) is a self-taught Italian artist, currently living and working in Munich, Germany. Born in a small village in the south-coast Sicily; during his studies in architecture he moved to different European cities increasing his interest for art and illustrations.
Main themes of Giorgi´s colorful drawings are the complexity of identity and human nature. Who are we? What defines us? Can we be something different just by putting on a mask? Where are our limits, our outlines?
Common to all his works is the unexpected contrast between the colorful shapes and the gloomy aura that surrounds them. The recurring motives of masks, costumes and dynamic figures in his compositions are like small windows into other absurd universes.
The "why?" makes room for "why not?" and the same creative freedom, started from a pencil drawing, continues in his mixed media techniques.
His prolific work is exhibited in European circuits and sold internationally.

2022 Freelance artist
2014 - 2021 Architect in Palermo, Rome, Bremen, Munich
2008 - 2014 Architecture Master Unipa Palermo / RWTH Aachen
2004 - 2008 Liceo Scientifico Tecnologico, Castelvetrano, Sicily



Private collections
Italy, Germany, USA, Switzerland, Belgium, France, Austria, UK, Sweden, The Netherlands


"…eine maskierte, augenscheinlich in ihre Innerlichkeit gekehrte, von der äußeren Welt distanzierte und abgekehrte, menschliche Silhouette. Seltsam entrückt und dennoch gleichermaßen stechend präsent. Geballte Fäuste, auf denen sich zwei kaminfarbene, scharf an der Kante zum Abgrund positionierte Figuren zueinander gewandt voneinander ausgesprochen abgewandt zeigen.
Die imaginativ und biografisch geprägten, narrativen Bildwelten des sizilianischen Künstlers Alessandro Giorgi spielen mit der Ambivalenz zwischen Außen und Innen, Wirklichkeit und Fiktion, Maskierung und Demaskierung. Sie kontrastieren farblich differenzierte, zurückhaltende Farbflächen mit linearen, dynamischen Zeichensetzungen, gegenstandsbezogenen sowie fantastischen Bildelementen zu spannungsgeladenen und dennoch in sich ruhenden Bildkompositionen."

A. C. M. Schönau
Universitätslehrende für Bildende Kunst in Theorie und Praxis