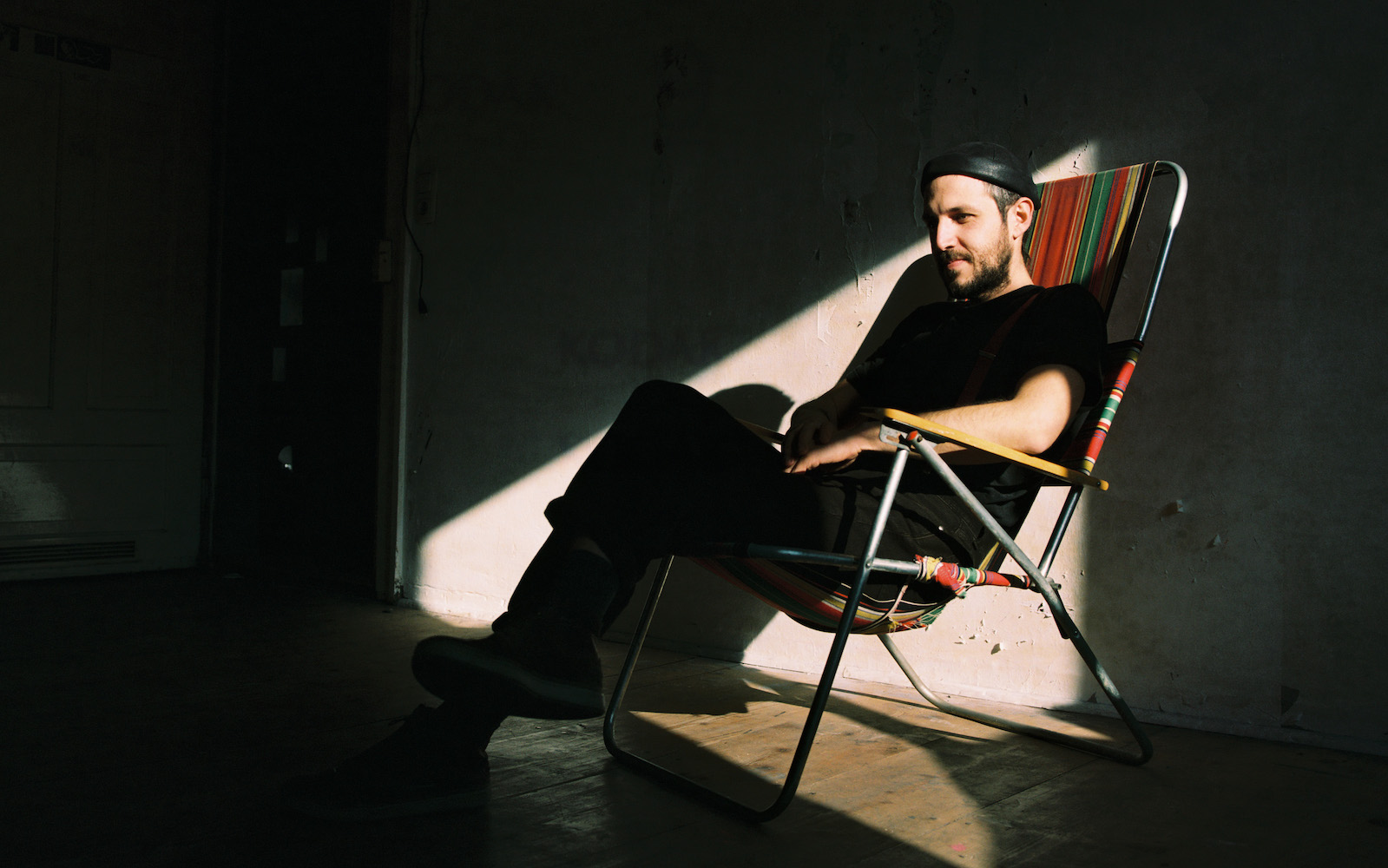 Photo: Quirin Leppert


I am a self-taught Italian artist, currently living and working in Munich, Germany.
I grew up in a small fishing village on the south-coast of Sicily, in a background where studying art was not an option. Though my work life had to take another route at first, I was able to keep up with improving my art skills. Living in different European cities made it finally possible for me to turn my passion into a profession.
My works are records of unconscious thoughts and spontaneous compositions. Small drawings and bigger compositions are crowded with hybrid figures and non-human life forms, stir and recede into aqueous grounds, capturing a moment before the inevitable change transpires.
Everything transforms and is in constant motion within and without us. Our bodies are constantly interacting with our surroundings, our cells and tissues in our body modify and regenerate. Right through the contours, we define ourselves but also interact with the world and stay alive. Exactly like the Island where I come from, Sicily. A fishing village on a borderland, closer to Africa than to the rest of Europe.
Through my work I want to connect seemingly separate elements, show the relationships of mutual influence and dependence that organize our ecosystem and life. I want the observer to be disoriented, looking for an unfamiliar logic, a new order, to reflect upon one's own identity and its limitations.


Life
b. 1989, Castelvetrano, Italy
2008 - 2014
Facoltá Architettura, Corso Magistrale, UNIPA Palermo, IT
Architektur Studium RWTH Aachen, GER
2014
Mimaster Milano, Illustrazione Editoriale, Milan, IT
Periferica Projekt, Urban regeneration Platform, Mazara del Vallo, IT
2016 - 2021
Architect in Palermo, Rome, Bremen, Munich
since 2021
Freelancer artist


Publications / Presse

2014
- Guida pratica alle costruzioni in terracruda
Aracne Editrice, Roma | ISBN 978885487228
2015
- Nurant Illustration MAG - ISSUE.20, Milan, IT
- Costruzioni sostenibili tra passato e futuro
Scienza e Ricerca n.4, Feb 2015, pp. 63-66 ISSN 2283 - 5873

2016
- L´insonne n.4, Trapani, IT

Prizes
Premio Nazionale Divulgazione Scientifica per l'Ingneria e l'Architettura, 2014
AIL - Associazione Italiana del Libro, AIRI - Associazione Italiana Ricerca Industriale, CNR - Centro Nazionale delle Ricerche

Private collections
Australia, Austria, Belgium, Canada, France, Germany, Italy, Spain, Sweden, Switzerland, The Netherlands, UK, USA